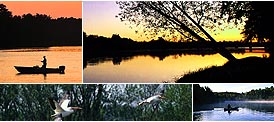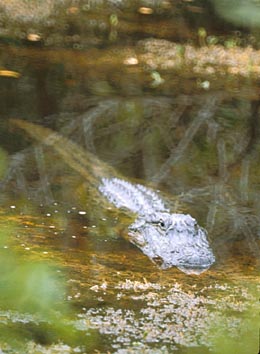 Horseback Riding - Ocala National Forest

Horseback Riding

Horseback riding on the Ocala National Forest provides opportunities to quietly become part of the woodlands community. Forest riding trails are actually old roads six to eight feet wide, marked at intervals with painted spots – called blazes – on the trees. These trails offer safe passage through the leaning sand pines of the "big scrub"; the straight, sturdy longleaf pines of the "flatwoods"; plus numerous lakes and grassy prairies.

Ocala One Hundred Mile Horse Trail

The Ocala One Hundred Mile Horse Trail consists of three sections: the 40 mile Flatwoods Trail (marked with red blazes), the 40 mile Prairie Trail (marked with white blazes), and the 20 mile Baptist Lake Trail (marked with blue blazes). Click here to view this trail.

LAM (Lake/Alachua/Marion) Trail

The LAM (Lake/Alachua/Marion) Trail is marked with yellow blazes. In the Ocala National Forest it stretches 34 miles from Doe Lake to a point near the town Eureka. The trail does continue beyond the forest towards Paines Prairie near Gainesville, but not all sections may be completed. The Swim Pond horse trailer parking area is shown on the horse trail map. While this is the only developed parking facility available at this time, many individuals choose to park alongside a forest road wherever trails cross. As long as the vehicles do not obstruct traffic or destroy natural resources, this is permitted. There is no permit or fee to ride horses on these trails, nor is riding restricted to the established trails, however, horses are not permitted on the Paisley Woods Bicycle Trail, the Ocala section of the Florida National Scenic Trail, or in developed campgrounds. Tent camping with horses is allowed throughout the general forest area, except during deer hunting season. Campers wishing to camp in a rig or motorhome with their horses are restricted to the primitive campsites designated on the primitive campsite map. Individuals seeking more developed sites for their rigs and horses or tent campers wishing to camp with horses during the deer hunting season may wish to seek alternative locations.

JNB Horse Haven Farm

JNB Horse Haven Farm is a permitted outfitter with the Ocala National Forest. Guided trail and wagon rides are available from this farm, located approximately 8 miles west of Altoona. Tent sites and picnic areas area available for independent horse owners. Trail ride lessons are also available. Call (352) 753-4756 for more information.

Doe Lake Recreation Area

Doe Lake Recreation Area is a group camp and is by reservation only. Several horse clubs reserve this facility and some call it a "horse camp", however, many different groups use Doe Lake throughout the year.