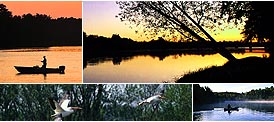 Florida Marinas
For the prospective visitor who is planning to do some fishing and/or boating, some of your earliest contacts should be with our many marinas, bait shops and tackle shops. We are blessed with many shops; some full-service and some highly specialized in their offerings. Many are located around the Marco Island and many others are located toward Naples or south in Port of the Islands, Everglades City and Chokoloskee. Among their many products/services are:
Boat Sales/Rentals
Boat Storage (Wet/Dry)
Boat/Engine Repair
Liveaboard Slips
Marine Equipment
Lodging
Fishing Equipment
Outdoor Clothing
Maps and Charts
Fly Tying Supplies
Fishing Lures
Restaurants
Fishing Bait
Chum
Charter Services
Tours
Towing Services
Fishing Advice
So when you are serious about visiting us, give them a call, or you can fax or email them -- they can give you first-hand reports on weather, tides, and of course fishing. And, you can get that reservation for boat rental or tour.